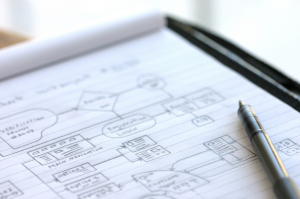 ARCHEIOS has developed processes and methodologies through real world, practical experience. By creatively thinking "outside the volumes box" and not accepting the "status quo", we are able to offer fresh insights and solutions relating to converting, housing and distributing your narrative assets.
Our process is what makes us different…
Every organization is a unique mosaic of history and philosophy with its own mission, goals and objectives. Our initial and most important step is to gain a thorough understanding of your unique mission.
We will then invest our efforts by meeting with key individuals to understand the intricacies of your history. It is essential to learn about location, condition, volume, and how historical inquiries are handled and processed.
This information would ultimately be catalogued; clear objectives are formalized to confirm your precise needs and desires.
Finally, a comprehensive plan is presented to you with a detailed outline of how we would proceed. Our analysis and pricing models are designed to be easily understood.